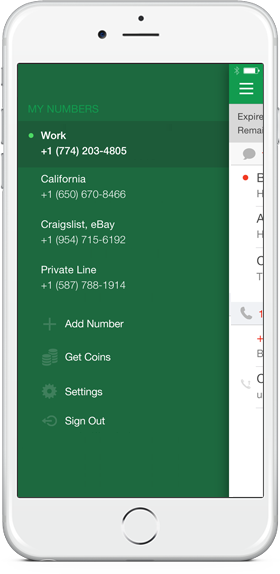 Phone numbers on demand
Add extra numbers that can be thrown away anytime to your phone with Numflix. Regain your privacy and keep your personal number private.

FAST AND EASY
Numbers are created instantly on your demand with few taps. No need for multiple SIMs or complicated subscription plans.

FULLY FEATURED
Voice call, text messaging, voicemail, call recording… All with the familiar phone user interface on top tier carrier networks.

VERSATILE
Perfect for work, dating, online commerce, sign up forms, and many, many more.

UNIVERSAL
Works not just on iPhone, but iPod Touch and iPad as well. Turning them into fully featured mobile phones.

For inquiries and feedback, please contact us at [email protected]